In this article, we discuss the main ways to gain high Chinese proficiency. We begin by discussing a method that's becoming more popular as the Internet links nations across the globe.
Chinese Proficiency through Online Programs
Online programs have the advantage of being able to supply plenty materials that can aid your Chinese proficiency. Online pupils can focus on their fundamentals through online practice. If an online tutor is available, students can figure out what areas they need to strengthen. Unfortunately, most people learning Chinese online are doing it as a hobby, which leads to hundreds and hundreds of sites for hobbiests. In your journey for Chinese proficiency, you'd be best to stay clear of such sites, instead focusing on online help that moves you toward your professional and education goals. When you look for programs that help students in improving Chinese proficiency online, look for syllabi, comprehensive guides, one-on-one tutorials, and writing reviews. In this way, you don't miss out on what a conventional classroom provides.
Alternative Methods for Gaining Chinese Proficiency
Of course, if you're not looking to go online for your Chinese courses, you have many alternatives. When you want to learn Chinese, you should get started as soon as possible. So avoid getting lost in the maze offline courses offered through universities, community colleges, language schools, and tutors. Know that all of these options can help you improve Chinese proficiency. The key is figuring out what skills you need to accumulate to meet your goals. In other words, you need focus. Let your potential school or program know your needs before you lay down the tuition to gain Chinese proficiency. It is also important to be clear with your teacher whether you want to earn credentials after the program or whether you simply need a general increase in Chinese proficiency. And remember to supplement your studies with self-study, which you shouldn't underestimate just because it's free. Hire a tutor you can afford it.
Our Students' Chinese Proficiency
Finally, I just want to say how impressed I am with our students. HSK students are arguably the most self-driven of all students working toward Chinese proficiency. The continual additions to are website are for you guys. It's your continuous improvement that keeps Yen and I motivated to be keep working towards further enhancing our website. I hope those who have bought from us in the past will remain more than just a loyal customers but friends and lifelong learners of Chinese. To your Chinese proficiency!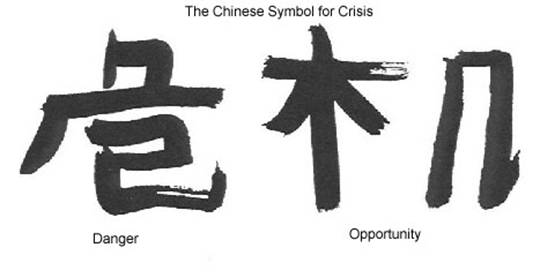 Feng Shui is an historic Chinese language art that's designed that can assist you enhance your life personally and professionally. The Chinese language believe that your atmosphere has a large impact on you mentally and your bodily properly-being. If you find yourself unbalanced in your life, you open your self up to detrimental emotions and illness. However, when you find yourself balanced in your life, you open yourself as much as larger wealth and well being. Much of what is utilized in feng shui is inside decorating designed to align your property or office with the varied elements of the universe and create concord in your life based mostly upon your specific personal necessities.
As with the other language lessons on Loquella, the Chinese language instrument focuses on educating Chinese pronunciation and vocabulary through intensive language drills. You'll hear and say every Chinese language word a number of occasions in a row throughout the identical Chinese language lesson. That is to ensure correct pronunciation is developed early on, and that vocabulary is totally memorized. Ensure you repeat each Chinese phrase or sentence out load as many times as essential to memorize it. One factor to note, if you have previously used Loquella's Spanish or French lessons you're probably used to learning extensive amounts of new phrases and sentences early on in every lesson.
You probably have only one month left, I counsel you discovering a Chinese language tutor on-line. It's convenient and mostly cheaper than face-to-face tutoring. However not all Chinese language tutors on-line are certificated or certified teachers. Though they speak each Chinese and English, they don't necessarily educate Chinese effectively. So far as I do know, as advised by a pal best way to learn chinese finding out on-line Chinese language, there is a leading Chinese studying heart with specialist experience in Chinese language teaching and distance learning strategies. They've diverse Chinese language courses, one-on-one tutoring with custom-made research planner. Most courses have an intense coaching schedule and may be finished with in a month. Good luck!