Get the #1 Comprehensive Guide for HSK Level 4
Get the best chance at passing the HSK without the hassle of having to use dozens of different books, flashcards and audio tapes. This guide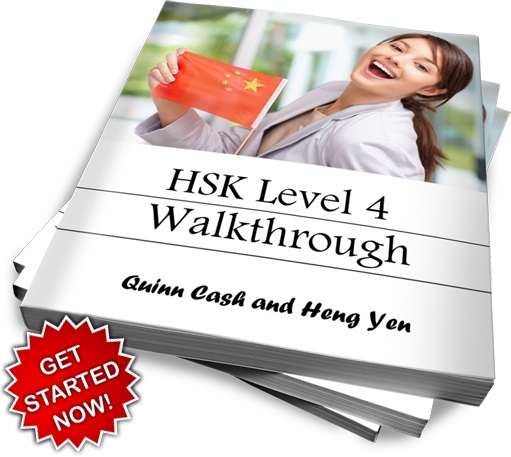 includes EVERYTHING YOU NEED TO PASS THE HSK.
This comprehensive study guide on how to defeat the HSK, includes:
What kinds of questions will appear

Strategies for tackling these questions

Common mistakes or traps in the test

Example problems

All the information you need to know about the HSK test itself
Stop wasting money a bunch of random books that focus on individual aspects of the HSK, requiring you to make sense of it all. Follow a system, the Comprehensive Guide System. It's a four-step process:
1. Understand the HSK
Understand the purpose of the HSK and the basic outline of the test. This guide will give you an overview of what the HSK actually is and why it's important.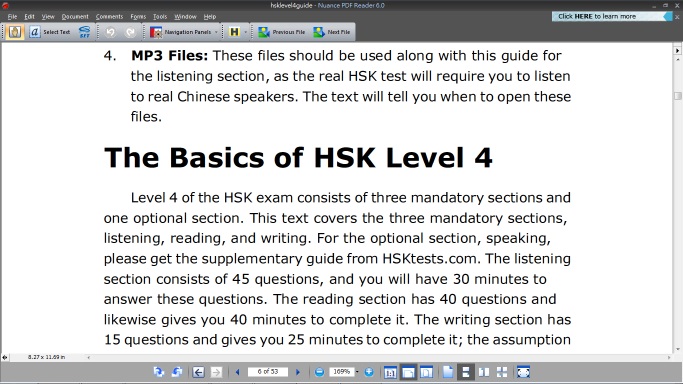 2. Cover the Basics
Whether you're just preparing to take level 4 of the HSK or if you feel you're ready but want to boost your fundamentals, the HSK Comprehensive Guide prepares you with all the basic information you'll need to pass the HSK. The most important are Vocabulary and Grammar.
Vocabulary:
Most students use alphabetical vocabulary lists, which don't work well! How are you going to remember all the words that start with "shi" in one day? Instead, the HSK Comprehensive Guide supplies you with all the vocabulary needed for level 4 in a methodological way. The vocabulary in this guide is categorized, which has been shown to help language learners more easily memorize vocabulary.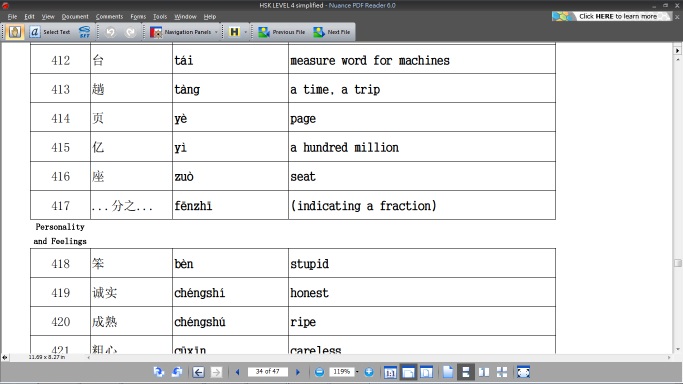 Grammar:
Grammar is often a mystery to both students and teachers. But the Level 4 Comprehensive Guide lays out the most important grammar points for the HSK. Learning these points can save you hours of wasted time trying to wrap your head around the most confusing aspects of the somewhat illogical nature of Chinese grammar.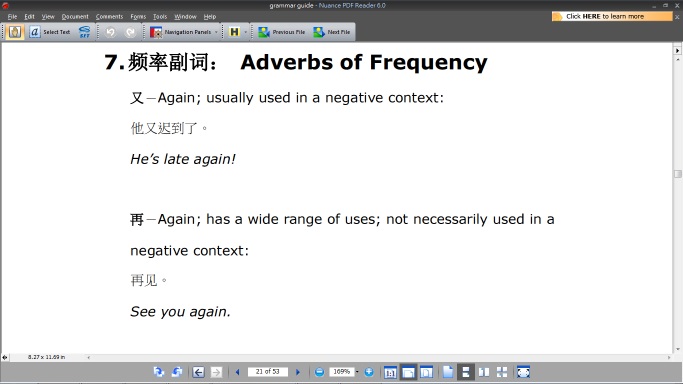 3. Learn the Optimal Strategy
Too many students register for the HSK without having a strategy for the test. If you go into the test center without a game plan, you'll not only be more likely to fail but you'll go through the problems more slowly. The HSK Level 4 Guide teaches you exactly what the HSK graders are looking for on each question. We break down each section into different types of questions, explaining how you should approach each type. You'll find that with these strategies, you no longer need to overthink anything. You'll not only know what's coming but you'll know how to attack it when it gets there.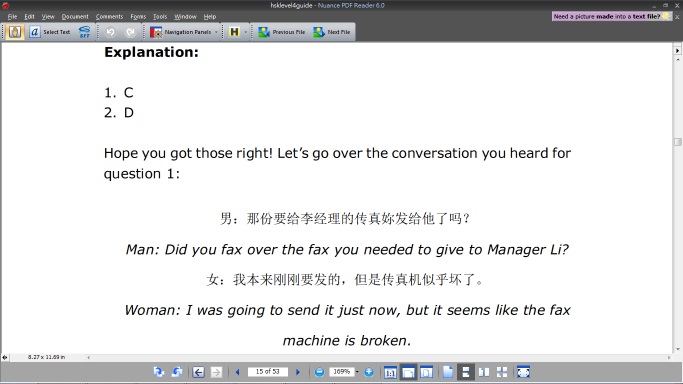 4. Practice
Once you know everything you need to do, all that's left is practice. The HSK Level 4 Guide includes end-of-section practices and Two Full HSK Practice Tests. Put what you've learned into action and see just how easy the HSK can be!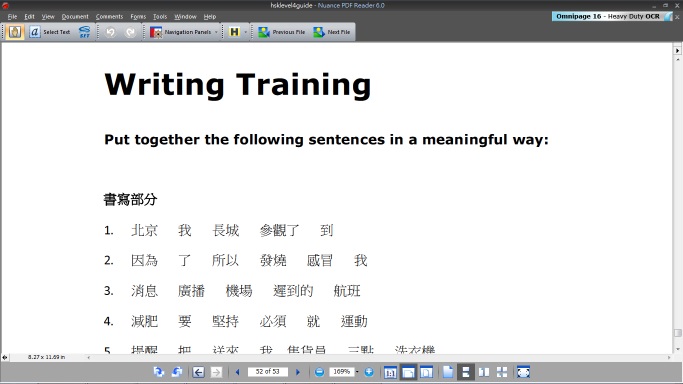 To sum up, this comprehensive study guide on how to defeat the HSK includes:
A thorough introduction to the HSK
Explanations for each type of question that will appear
Strategies for tackling these questions
Common mistakes or traps in the test
Example problems
Practice sets
While this guide could be a stand-alone book and could give you what you need to know for passing the HSK, we've added several bonuses. This way, you can be sure to get the highest score you can possibly get on the HSK.
FREE BONUSES (a $50 value):
The full list of vocabulary for the level 4 test (both in traditional and simplified characters)
A complete explanation on grammar points that the HSK will test you on
Audio files (in mp3 format) for the listening portions
Listening scripts for listening exercises
Listening practice exercises
Reading practice exercises
Two full practice tests
Answers to all practice tests and exercises
Tips to the readers on how to study for the HSK
This guide is the #1 comprehensive guide for HSK Level 4 for a reason: It's the only guide that can tell you everything you need to know about the HSK. There are no other HSK books out there that can give you so much information in one place. And it's completely digital, meaning you don't need to every lug around heavy books (try putting it on your iPad or Kindle for an easy portable HSK guide). This means no dead trees, no wasted oil (on making DVDs).
WHO THIS TEST IS FOR:
This guide was designed to produce BIG results for any test-taker of the HSK level 4 exam. Whether you are new to the test or struggling to get the score you want, this guide can help you.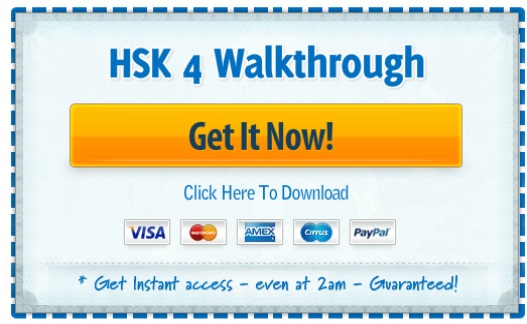 This Guide Works on All of the Following Systems:
[testimonials_grid show="4″ column="2″ style="pullquote1″]